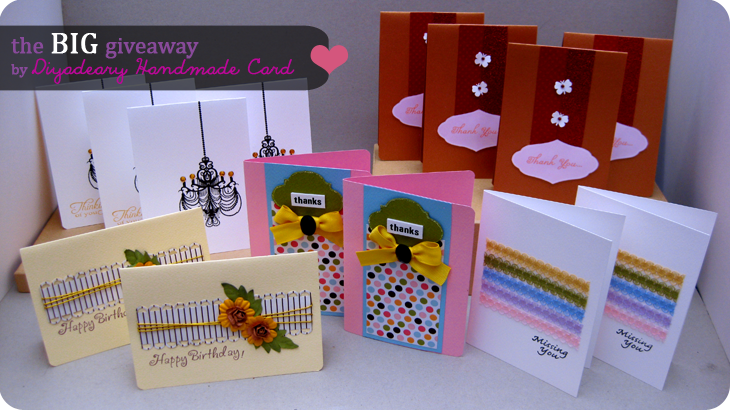 **klik banner untuk join**
The methods to participate:
Blogger


Be a Diyadeary Handmade Card follower publicly. Click on follow. (skip if you already a follower)
Create a simple post promoting this giveaway with your own words. You may add or use the banner above and copy the rules.
You must place the url of this post into your blog post.

Facebook
tarikh tutup: 30 jun 2011
Sign up HB!Affiliate to enjoy free gift!